DESCRIPTION
With a meaningful message card included, this ring is the perfect gift for mom, sister, daughter, friend, etc. It also serves as a reminder that the bond between you is unbreakable.
CARD MESSAGE
Bond
Love keep us together with an unbreakable bond.
When I need you, you are there.
When you need me, I'm there.
I carry you, you carry me.
We are always linked together,
No distance and time can make us feel different.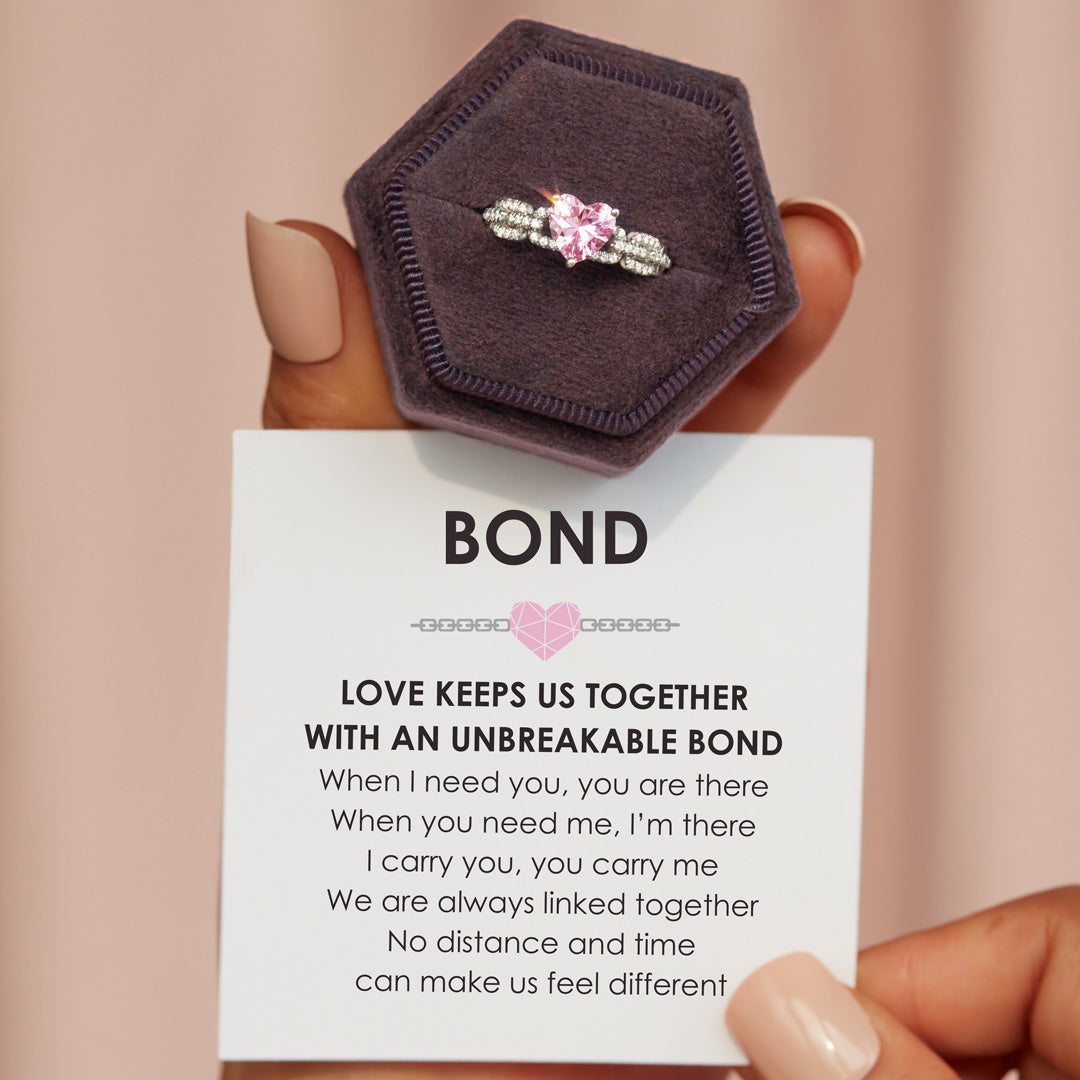 SPECIFICATIONS
Nickel and Tarnish Free
FREE Original Message Card 
Packaging: 1* Ring + 1 * Gift Box